The Notalium Administration is an enigmatic organization whose real intentions are currently unknown. It tasked Fisica and Ritmo with restoring the order to the world's Notalium.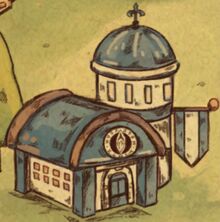 After Fisica and Ritmo stabilize the energy inside the Cave, the Notalium Administration began collecting Notalium as an energy source for preserving the town.
Chapter F takes place inside the Notalium Administration building in a room called the, "Special Specimen Room".